University Medalist
Meet the recipient of the University Medal, honoring a graduating senior demonstrating academic distinction, outstanding character and extracurricular community impact
Isha Yardi '23
University Medalist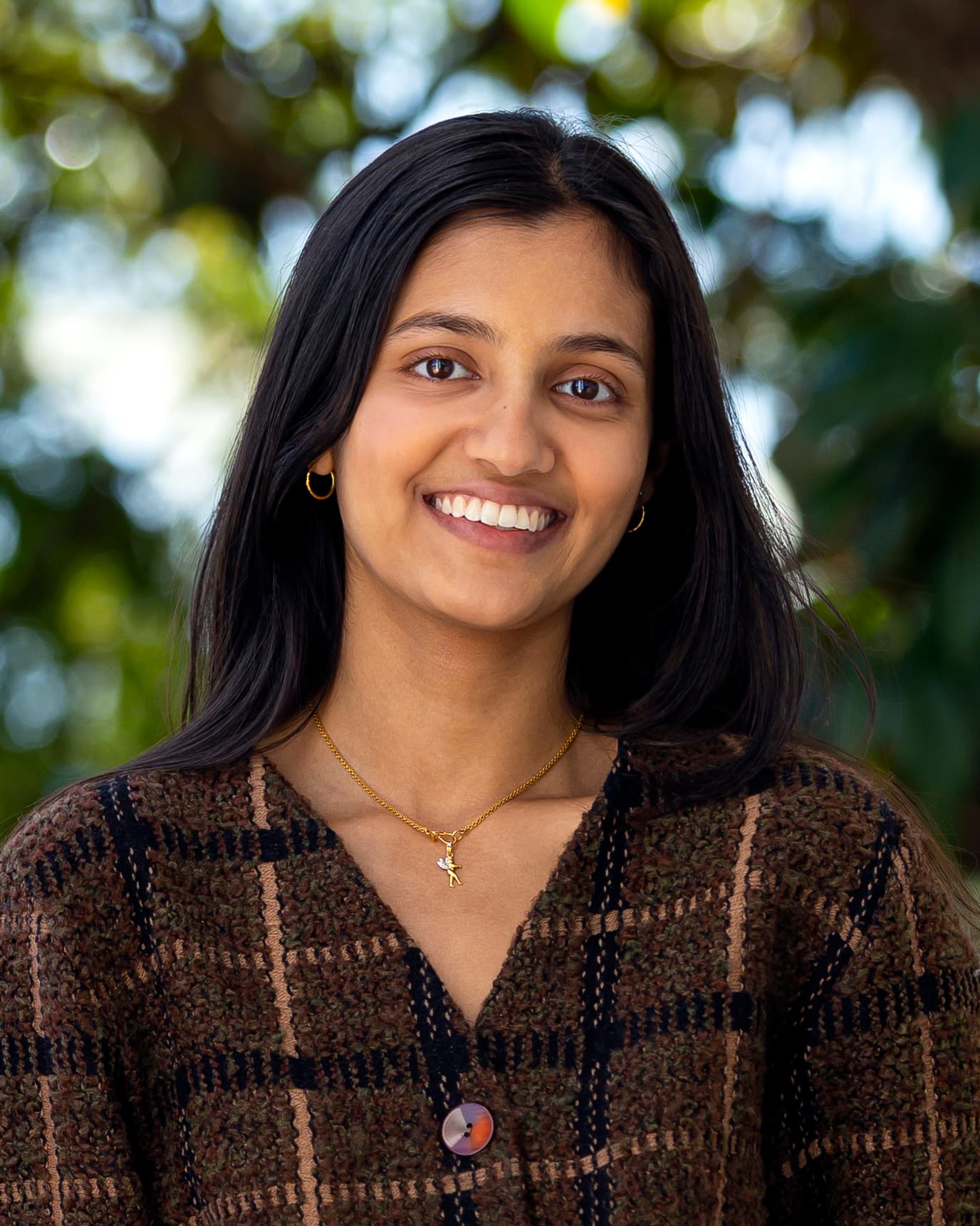 Isha Yardi would have been any engineering program's dream student: an impeccable academic record, a resume stacked with STEM camps and a litany of robotics competition wins. But when it came time to declare an intended major in her application to the University of Maryland, the high school senior from Montgomery County, Md. went a different direction.
"Maryland was the only school I applied undecided," she said. "(At) every other university, I intended to study engineering. I think fate just works in strange ways."
Instead, Yardi found her way to public health, where she swapped the programming and mechanics she was immersed in during high school for the "softer" skills she realized she was drawn to: meaningful and intimate work in communities, with a dream to translate clinical discoveries into policy and impact.
As a student in the Honors College's Gemstone program, Yardi sought out research opportunities beyond campus, serving as a city-level health evaluator through the deBeaumont Foundation and on the staff of state Del. Joseline Pena-Melnyk (D-Prince George's). In 2023, she joined the Youth Power Project as a health policy specialist, where she advocates for national and state level policy around mental health.
"I realized that medicine treats the patient individually, but public health and policy is able to address the needs of entire communities," she said. "I think a combination of that is really powerful."
At UMD, Yardi served as director of the Student Government Association's (SGA) Health and Wellness Committee, where she helped launch the pilot of a gender-affirming care initiative and worked with peers and campus leadership to bring student-focused initiatives to bear at UMD. Yardi's proudest achievement is founding the Terrapin Think Tank, a student-led health policy incubator that works closely with the Prince George's County Health Department.
The co-author of 12 published manuscripts and briefs on public health and policy, she was a Colonel Carroll A. Ockert Scholar at Washington University in St. Louis and a scholar with the University of Pennsylvania Perelman School of Medicine's Undergraduate Scholars Program. Yardi received the Spirit of Maryland Award, the School of Public Health Dean's Outstanding Scholar and Phi Beta Kappa Key into Public Service Scholar. She graduates with a 3.994 GPA and a B.S. in public health science.
"Isha is a wonderfully talented and inquisitive student," said Quynh Nguyen, associate professor of epidemiology and biostatistics and director of the Neighborhood Research Lab. "She sincerely seeks to make the world a better place and does so every day."